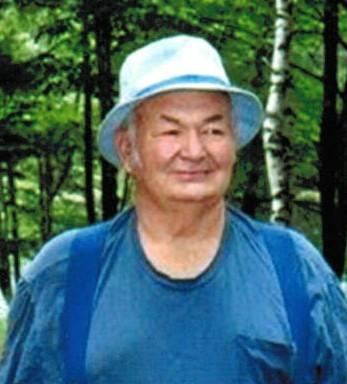 In Memory of
Kenneth "Doc" E. Kerr
1944 - 2017
Obituary of Kenneth "Doc" Kerr
OSWEGATCHIE – Kenneth "Doc" Edwin Kerr, age 72, of Oswegatchie, passed away on January 29, 2017 at the SUNY Upstate Medical University Hospital in Syracuse.
His burial will be private. Arrangements are with French Family Funeral Home in Star Lake. Condolences may be shared online at www.frenchfuneralhomes.com.
Doc was born on April 19, 1944 in Gouverneur to the late Kenneth "Timer" Kerr and Bernice (Adams) Robertson. He attended the Clifton-Fine Central School until he started working in the construction business. Doc owned and operated his own logging and trucking company, Kenneth Kerr Logging, for many years. He loved driving truck and being outside.
In his free time, Doc enjoyed riding motorcycles, snowmobiles and ATVs; he enjoyed hunting and loved time spent with his family, especially his grandchildren and great grandchildren.
Kenneth married Arlene J. Gish on October 19, 1963 at the St. Hubert's Catholic Church in Star Lake. The couple have spent their lives in Oswegatchie.
Doc is survived by his wife, Arlene; two sons, Dean Kerr and his wife, Betty, of Fine, Tim Kerr of Oswegatchie; three brothers, Donald Kerr and his companion, Barbara Chatelain of Oswegatchie, Bernard Kerr and his wife, Keitha of Oswegatchie, and Richard Kerr and his wife, Peggy of Ogdensburg. He is also survived by 5 grandchildren, Ryan Kerr of South Carolina, Tyler Kerr of Oswegatchie, George and Gina Reed of Fine, Jessica and Rory Peters of Wyoming, Tonya and Ryan MacKay of Cornwall, Canada; 6 great grandchildren, Kayla, Brianna, Cheyenne, Jay, Declan and Lorelai; and many nieces, nephews, cousins, aunts and uncles.
Donations in memory of Doc may be made to the Joslin Diabetes Center, 3229 E. Genesee St., Syracuse NY 13214, the Agarwal Renal Center, 124 Ford Ave, Ogdensburg NY 13669, or a charity of one's choice.

16 Barnes Street |Gouverneur, NY | 13642 | (315) 287 - 2810