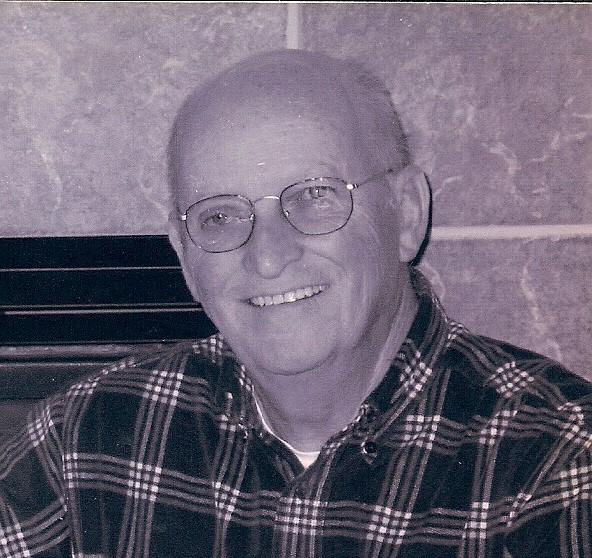 In Memory of
John "Jack" M. Dolan
1934 - 2017
Obituary of John "Jack" Dolan
STAR LAKE – John "Jack" M. Dolan, age 82, passed away on January 14, 2017 at the Clifton-Fine Hospital.
There will be a funeral mass held at St. Hubert's Catholic Church in Star Lake on Friday, January 20, 2017 at 11:00 a.m. with Father Shane Lynch and Deacon Philip Giardino officiating. Burial in the St. Hubert's Cemetery will be in the spring with military honors. There will be no calling hours. Arrangements are with French Family Funeral Home in Star Lake.
Jack was born on October 8, 1934 in Brooklyn to the late James and Catherine (O'Brien) Dolan. He earned his Bachelor degree and served in the United States Navy from 1952 to 1955 and in the Army Reserves until his honorable discharge in 1962.
A marriage to Rita Cross ended in divorce. Jack married Margaret "Peggy" (Northrup) Trombley on May 31, 1996. She passed away on December 8, 2007.
Jack began his working career as a computer programmer in Brooklyn before moving to Star Lake in 1972 when he and Rita bought and operated Dolan's Market for many years. Jack was also a bus driver then a custodian for the Clifton-Fine Central School. After his retirement, he worked part time as a custodian for the Wanakena Ranger School.
Jack was actively involved in many Star Lake community projects. He was an exempt member of the Star Lake Fire Department, a member of the Benson Mines American Legion, St. Hubert's Catholic Church, and the Bear Paw Hunting Club. In his free time Jack enjoyed fishing, hunting and camping.
He is survived by four children, John Dolan, Jr. and his wife, Marcia Chauvet, Brian Dolan and his wife, Hope, Lynda Dolan and her husband, Michael Costales, Karen Trimberger and her husband, Steven; three step-children, Julie Trombley, Karen Hesseltine and her husband, Doug, and Maryanne Trombley. He is also survived by siblings, Harold and Richie Dolan, Patricia Frankelis, Anne Marie Toner and Eileen Gagliano; 14 grandchildren, many nieces and nephews, and one great-granddaughter.
Jack is predeceased by his parents; his wife, Peggy; and brothers, Jim, Bobby and Kevin Dolan.
Donations in memory of Jack may be made to the Star Lake Fire and Rescue Squad or to St. Hubert's Catholic Church. Condolences may be shared online at www.frenchfuneralhomes.com.

16 Barnes Street |Gouverneur, NY | 13642 | (315) 287 - 2810