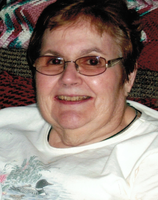 Rosanne L. Collins
STAR LAKE- Rosanne LeBel Collins, age 71, died on Tuesday, December 18, 2018 in Star Lake, New York.
Mrs. Collins was born on February 8, 1947 in Ogdensburg, New York, daughter of Conrad and Ann (Taylor) LeBel.
Rosanne attended a one-room school house in her youngest grades, then went to Bishop Conroy School. She graduated from St. Mary's Academy in 1964. She attended Mater Dei College and received a Bachelor's degree from SUNY Potsdam and a Master's degree in Library Science from SUNY Geneseo in 1970. She was the librarian at Clifton-Fine Central School from 1970 until her retirement in 2003. Loved by her students and staff, the Clifton-Fine Yearbook was dedicated to her in 1993.
Rosanne was a member of the NYS Retired Teachers Association where she was a Past President. She served as the Treasurer of the Clifton-Fine/Edwards Retired Teachers Association and was a member and lecture at St. Hubert's Church. Rosanne enjoyed being with her family, her students, reading, traveling, going to concerts, movies, singing music, shopping and chocolate.
Rosanne married Robert Collins in 1982. They made their home in Star Lake. Bob passed away in 1992.
Mrs. Collins is survived by Rebecca and Sal LaRosa of Peru, NY, Vicky and Ron Colligan of Nunda, NY and Michelle and Steve Scribner of Little Genesee, NY. She is also survived by a brother and sister-in-law, Richard and Nancy LeBel of Ogdensburg, and sisters Christine LeBel of Ogdensburg and Patricia Kennedy of Cicero and a sister and brother-in-law, Barbara and Mike Pinkerton of Canton. She is also survived by seven grandchildren and six great grandchildren.
In addition to her husband, she is predeceased by her parents and by her brother-in-law, James Kennedy.
Rosanne had been at home with the kind care of Kim Bush, Nina Lancor and Wanda Bush.
There will calling hours on Friday, December 21 from 11:00 a.m. – 1:00 p.m. at French Family Funeral Home in Star Lake, followed by a funeral Mass at St. Hubert's Church at 2:00 p.m. Burial will be at St. Hubert Cemetery in the spring. Condolences may be shared online at www.frenchfuneralhomes.com.
In lieu of flowers, donations may be made to Hospice and Palliative Care, 6805 US Hwy. 11, Potsdam, NY 13676 or to the Multiple Sclerosis Foundation, 6520 North Andrews Ave., Fort Lauderdale, FL 33309