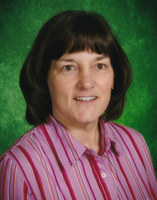 Lucy C. Brassard
GOUVERNEUR – Lucy C. (Hudson) Brassard, age 62, formerly of Gouverneur, passed away on Wednesday, February 28th, 2018.
Calling hours will be held at French Funeral Home, 16 Barnes Street, Gouverneur NY on Friday, March 9, 2018 from 6:00 – 8:00 p.m. On Saturday, March 10th there will be a calling hour held at the Gouverneur United Methodist Church from 10:00 – 11:00 a.m. followed by her funeral service at 11:00 a.m. with Rev. Beth Quick officiating. Burial will follow in the Riverside Cemetery, Gouverneur.
Lucy was born on February 26, 1956 in Gouverneur to the late Enrico "Joe" and Dorothy (Price) Carosi. She graduated from the Gouverneur Central School in 1974, received her Bachelor's degree from SUNY Potsdam in 1978 and completed earning her Master's degree in 1982.
She taught at the Fowler Elementary School from September of 1978 until her retirement in June of 2011, marking 33 years of teaching. Most of her students remember her as Mrs. Hudson.
Lucy married David P. Brassard on May 24, 2008 at the Gouverneur United Methodist Church. The couple lived in Watertown before moving to Cicero in 2013. A previous marriage to Scott A. Hudson ended in divorce.
Lucy was a former member of the Gouverneur United Methodist Church where she was a member of the choir and was on the Counsel of Ministries. She served on the Labor Management Committee for the Gouverneur Central School District and was a member of Delta Kappa Gamma. Lucy briefly attended the Emmanuel Congregational Church in Watertown where she was a member of the choir and went on several Mission trips. She loved being a volunteer counselor at Camp Aldersgate for many years and enjoyed walking, reading, knitting and sewing.
Her survivors include her husband, David Brassard of Cicero, and his family; her son, Matthew Hudson of Owings Mills, MD; her daughter, Elizabeth Hudson of Flint, MI; stepson, Justin Brassard and his fiancé, Morgan Bates of Morley, NY; stepdaughter, Candace Grant and her husband, Christopher of Raleigh, NC; two brothers and their wives, Robert and Sandy Carosi of Newton, NC and Timothy and Sarah Carosi of New York, NY. Lucy is also survived by four grandchildren, Parker, Wren, Duke and Mak; a nephew, David Carosi; and several cousins.
Donations in memory of Lucy may be made to the Camp Aldersgate Scholarship Fund C/o Gouverneur United Methodist Church, PO Box 157, Gouverneur NY 13642, Ryan's Wish Foundation, PO Box 326, Gouverneur NY 13642, or the Gouverneur Library, 60 Church Street, Gouverneur NY 13642. Condolences may be shared online at www.frenchfuneralhomes.com.