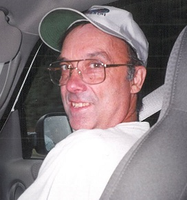 Daniel E. Wright
GLENS FALLS-Daniel Eric Wright, 71, of Glens Falls and formerly of Star Lake, NY passed away on Wednesday, December 28, 2017 with his family at his residence.
Born in Potsdam, NY, the son of the late Donald and Dorothy (Fairfield) Wright. He enjoyed recreational activities with his children; such as long days of boating, hiking and camping. In his younger to midlife years, he enjoyed hot rods. Daniel worked as a millwright for nearly thirty years at Newton Falls Paper Mill in Newton Falls, NY, when during that time he raised his three children.
He is survived by his son Richard Wright of Broadalbin, NY, a daughter Danielle Schroh and son-in-law Andrew Schroh of Lakeland, FL, son David Wright and daughter-in-law Lynn Wright of Queensbury, NY and by his grandchildren Carter Wright of Queensbury, NY, Zachary Schroh of Morristown, NY, Austin Schroh of Lakeland, FL, Makenzie Schroh of Lakeland, FL and Keith Schroh of Lakeland, FL.
Calling hours will be held from 1 to 3 PM on Saturday, January 6, 2018 at French Family Funeral Home, 4139 State Highway 3, Star Lake, NY 13690 with a memorial service to immediately follow at 3 PM at the funeral home.
Interment will take place in the spring at Bayside Cemetery, Potsdam, NY.
Arrangements are under the direction of Regan Denny Stafford Funeral Home, Queensbury, NY.